Thomson Reuters invites you to to listen to our first webinar in our 3-part series, highlighting the key factors in determining whether your Succession Plan is on the right path.
Delaying succession planning can leave your firm vulnerable to potentially costly disruptions. So, what steps should you take to begin succession planning as soon as possible? Breaking it down methodically will help you both build momentum and ensure you don't overlook important requirements.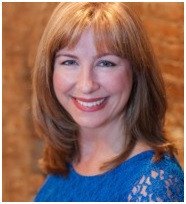 Natalie Runyon, Director & Head of Talent Platform
Thomson Reuters Legal Executive Institute

Natalie Runyon has 20 years of experience working and volunteering for multinational corporations, non profits, and the US Government -- Thomson Reuters, Goldman Sachs, and Central Intelligence Agency.




Ida Abbott
Ida Abbott Consulting

Ida Abbott has been helping employers develop, manage and retain legal talent since 1995. She also serves as a mentor and coach to high achieving individuals seeking professional success. Her clients are located throughout the world. They include firms and companies of varying size and complexity, from small and mid-size local offices to global law and accounting firms.


This Webinar will highlight:
How to evaluate short-term and long-term client flight risks
Assessing potential knowledge gaps within your firm
Developing mentorship opportunities
Recorded on:
Wednesday, April 18, 2018